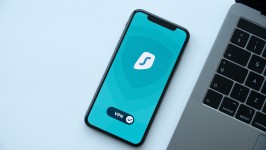 E.F. NETWORK LTD LAUNCHES WORLD'S BEST ANTI-THEFT SOLUTION, EFPHONETAXI.
A Spectacular Anti-kidnapping tool for Personal safety
Nigeria's Government quest to make the country a Digital Economy and safer for its citizens has once again boosted by a new solution, named efphonetaxi. The application is an effective phone anti-theft and anti-kidnapping tool designed to protect phone owners against phone theft, resale of stolen phones, retrieval and sending of user's stored content (data) to the user's email.
It also locks the phone, prevents unauthorized access to stored pictures, videos, messages, or contacts of the phone owner. The app alerts the phone owner of any change of SIM card, monitors and tracks the phone location including snapping pictures of criminals in possession of the phone, all these are forwarded to the subscriber's email address.
The unique app was launched into Nigerian market on 20th October, 2020. The company's Director of ICT, Mr. Ebenezer Ikeri, advises those who installed the app on their phones to uninstall them before re-selling their phones legally, because the app may not allow the new owner to operate the phone without the password. He further said, the efphonexai has many other functions which the company will not disclose openly to make it easier to recover lost phones.
The web-based internet technology also provides a platform with other features that could prompt a missing phone to speak out, erase phone content, wipe out completely phone and memory card contents and even browse or forward the owner's calls from a lost phone to another number.
That is not all about this unique app: It is a major security enhancement that could deter kidnapping, since the kidnapper(s)' location would be known, even as the app provides friendly pop up messages to the person in possession of it to return it to the owner.

The unique app provides a friendly pop up message to the person in possession of the phone to return the phone to the owner. For customers to access the web-based platform, simple registration, and activation of the account is required on efphonetaxi.com.

Efphonetaxi is a brand of E.F Network, a multinational technology company, and a major global player in wireless/virtual technologies, broadband, cyber-security, home, auto, communication gadget, cloud services, and e-commerce.